We're a fun-loving group of hard workers who love to spread positive vibes and have a good time. Work with us and let's make awesome memories together!
We are confident in our ability to create a long lasting memory and establish ourselves as the best Brand Agency in town. We approach each project with a clear vision and unwavering determination to exceed expectations. Our passion and drive are unmatched, and we are fully committed to achieving excellence in everything we do. We take pride in our work and are confident that our clients will be impressed with the results. Our team of experts is highly skilled and dedicated to delivering top-notch service that will leave a lasting impression. We are confident that we have the skills, knowledge, and expertise necessary to succeed in this highly competitive industry. With us, you can rest assured that your brand is in good hands.
We've tackled over 200 projects and helped out more than 30 clients. We're basically superheroes, but without the capes and the tights. High fives all around, team!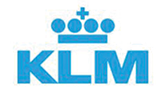 Eagerly building a reputable Company
We take a holistic approach to provide a complete solution to our clients. We believe in going above and beyond to ensure our clients receive the best possible service. Our team of professionals is equipped with the latest skills and knowledge to provide services that meet and exceed the highest industry standards.